Ulun Danu Beratan Temple Tours
Tour start  : 09.00 am
Price             : USD 45 /Car
Duration     : 10 Hours
Included    : Comfortable car, Fuel, Mineral Water, Sarong, Car parking fee and English speaking driver.
Excluded   : Your Meal and Entrance ticket ( price are mention in the list bellow).
Note             : Tour More then 10 hours additional USD 4 /hour will applied.
Places of interest will be visited during this tour: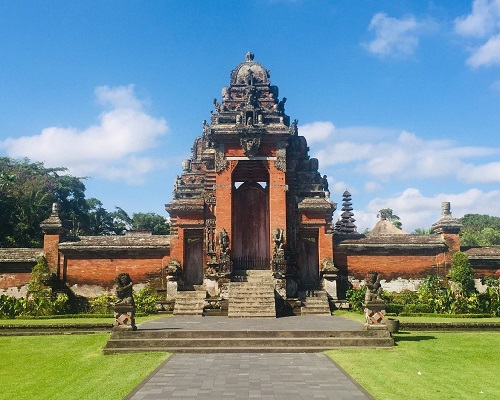 Taman Ayun Temple
Is located in Mengwi District and about 45 minutes from Denpasar Town. First stop during Jatiluwih Tour is visit this temple. This temple is designed with Bali architecture, the form this temple building is also owns separate unique with up to 10 storeys . Taman Ayun Temple is built on the flat land with big fish pond surround it and it is looked like adrift on the water. Taman Ayun Temple is also considered to have historical values, which makes the regional government of Bali suggests the UNESCO in 2002 that this temple is included in World Heritage List.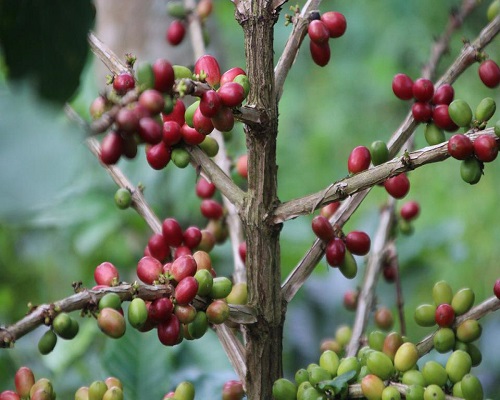 Agrotourism ( Coffe Plantation )
Located beside batukaru restaurant with Beautiful Rice Terrace view. in this place you can see various of plantation such as coffe arabica, coffe robusta, pineapple, balinesse snake fruit, and etc. expereince to see how to make Balinesse coffe, try the best of balinesse coffe or ginger tea with green view river valley. They sell variety of theirs original Balinese coffee products, herb oil and etc and see the civet cat the most expensive coffee maker, wellknown as Luwak , its produce "Coffee Luwak" and the process of the bean passing through the digestive tract of the civet chemically alters the proteins in the Luwak coffee bean to yield more complex and smooth flavors, not found in conventional coffees..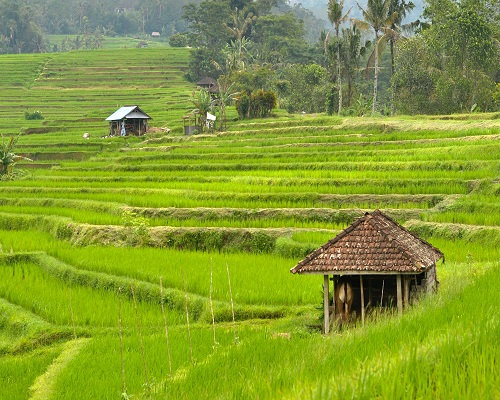 Jatiluwih Rice Terrace
Is a name of country side located in the plateau area with the mountain as a backdrop. Jatiluwih owns very beautiful panorama of rice terrace unfolding from the foot of mountain to the sea. The cool atmospheres surround the area of Jatiluwih with the good water irrigation that makes this countryside as ideal for agriculture development. The local paddies are planted in this place look typically of the high relative size plant if it is compared with other pre-eminent paddy planted by most farmers in Bali. Jatiluwih is surrounded by cool atmosphere because it is located in the height of 700 meters above sea level.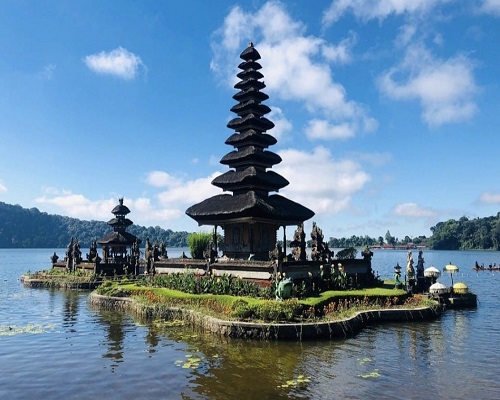 Ulun Danu Temple
Lies by the western banks of Lake Bratan in the Bedugul Highlands at a level of 1239m, is one of the most picturesque and most photographed temples in Bali. After visit Jatiluwih we will visit this beautiful temple. Ulun Danu is inside the caldera of the now extinct volcano Gunung Catur. It is one of the main sources of irrigation in the Balinese highlands, and so the temple is dedicated to Dewi Danu, the lake goddess. The sight and cool atmosphere of the Bali uplands have made the lake and this temple a favourite sightseeing and recreational spot as well as a frequently photographed site.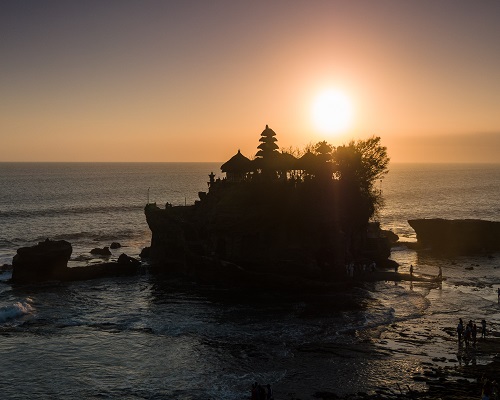 Tanah Lot Temple
Is a Balinese Hindu temple on the rock located in the middle of sea. Last stop during Jatiluwih Tour is visit Tanah Lot Temple. This temple is very beautiful in the particular of the sunset time. We can view this temple from several spot points with spectacular view of the ocean and sunset. We will find the temple a drift on the seawater when the water is going tide because this temple will be surrounded by the seawater. The word of Tanah Lot is consisted of two words that are Tanah word interpreted as a reef looking like gili or island. Lot or Lod word has meaning the sea. So Tanah Lot is meaning the small island floating on the sea. The location is now called as Tanah Lot has been used at a Megalithic periode.
Tour Condition :
Above Tour Price are applicable for pick up at hotel/villa in main tourist area such as: Kuta,Seminyak, Legian,Jimbaran, Nusa Dua, Sanur, Denpasar,Canggu and Ubud.
Please pay the driver in cash, once your trip has been finished.
We are able to personalize the above itinerary as long as it is in the same direction.
If you wish to cancel your tour, please let us know 24 hours in advance and free cancellation .
Our vehicles are Toyota Avanza or Suzuki Apv which is comfortable up to 5 persons.