Kintamani Volcano Tours
Tour start  : 09.00 am
Price            : USD 40/ Car
Duration     : 10 Hours
Included    : Comfortable car, Fuel, Car parking fee, Mineral Water, Sarong and English speaking driver.
Excluded   : Your Meal and Entrance ticket (price are mention in the list bellow).
Note             : Tour more then 10 hours additional USD 4 /hour will applied
Places of interest will be visited during this tour: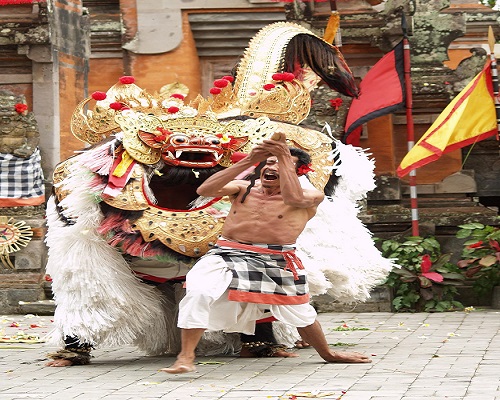 Barong Dance Performance
Probably the most well known dance, it is also another story telling dance, narrating the fight between good and evil. This dance is the classic example of Balinese way of acting out mythology, resulting in myth and history being blended into one reality. We will watch this dance before visit Kintamani. Balinese dances are famous all over the world and the Balinese themselves take them very seriously. The Barong is the magical protector of Balinese villages. As & lord of the forest with fantastic fanged mask and long mane, he is the opponent of Rangda the witch, who rules over the spirits of darkness, in the never ending fight between good and evil.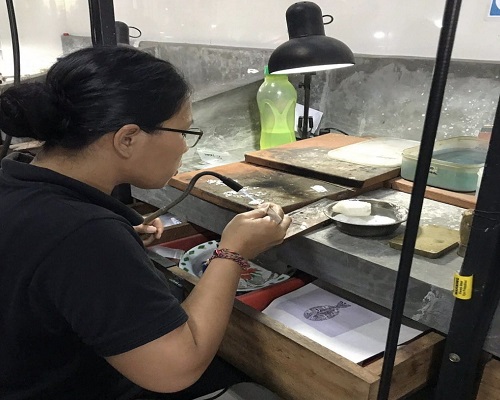 Celuk Village For Gold and Silver Art Galery
Is the famous village in Bali as a tourist destination cause of the local residents is very proactive and full of innovation to the gold and silver crafting. Most of them are Balinese professional, artistic and skillful of design development related to the silver and gold crafting. In the past, the dwellers of Celuk Village were mostly farmers. Rumors have it that there were only three families who belonged to the caste of Pande that pioneered this industry. This caste is well-known for their specialty in manipulating all kinds of metals to create accessories for Hindu's prayers. As tourism was becoming main commodity in Bali, more and more villagers left their farm behind and began to learn to craft silver and gold. 

Batuan Village for Painting Art Galery
Ubud have experienced remarkable evolution. Traditionally another means of expressing religious and mythological ideas, paintings of Ubud have been subjected to a number of influences, including deep interaction with Western painters who came and lived in Bali. Perfect places to stop before go to Kintamanito visit some beautiful fine art gallery. Ubud became the center of arts, welcoming into its heart renowned artists such as Bonnet, Spies, Blanco, Snel, etc. Batuan village wasn't influenced by the western as they were in Ubud. The Batuan paintings were often dark, crowded representations of either legendary scenes or themes from daily life, freakish animal monsters, and witches accosted people. 

Batuan Temple
A local Balinese Hindu temple looked after by the local resident of Batuan countryside. We will visit this temple before next stop at Kintamani. The temple is designed very beautiful with full of Balinese ornaments and the roof temple building is made from the fiber of chromatic black palm tree. Batuan has been a village of artists and craftsmen, old legends and mysterious tales. The name Batuan or Baturan mentioned here prompts villagers to joke about being tough as stone or eating rocks as batu means stone in Balinese. But it likely refers to an ancient megalithic tradition in which standing stones served as meeting places and ceremonial sites for the worship of ancestral spirits. 

Coffee Plantation
Bali also has a lot of coffee plantation that really interesting to visit along the trip throughout the island. The Coffee plantation areas are commonly set in the tranquility of village surrounded by the green lush tropical garden where tropical trees including cacao plantations thrives around this area. You will discover the variety of Coffee plantations includes Arabic, Robust and Bali Coffee. Moreover, your experience will be extended to see the coffee dried under the sun and placed in a small bucket that will increase your knowledge about Bali Coffee Plantations. Furthermore, there are several Luwak (Civet Palm Cat) promptly cared in this area to produce the Luwak Coffee, the most expensive coffees in the world.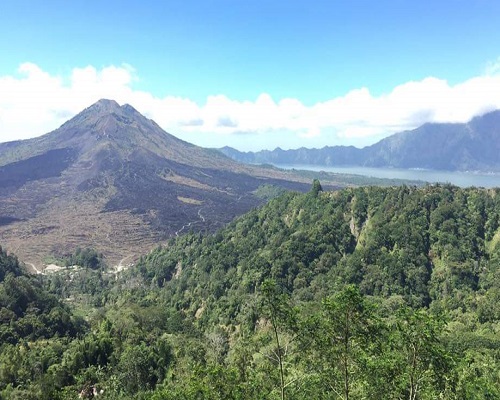 Kintamani
Is a name of countryside located in the hill and the beautiful panorama surround it. We can see beautiful panorama from Kintamani Village to overview the active volcano of Batur Mount and wide Lake of Batur in a valley. It is situated in the plateau area with cool weather surround it. When we stand up at Kintamani, we will be able to see the rural area which is close to the lake. Kintamani is the object of mountain tourism is very unique and stunning, with cool air condition in the daytime and cold at night. We can watch stunning natural scenery of Penelokan, a combination of Mount Batur and the expanse of black rock with Lake Batur and on a blue caldera.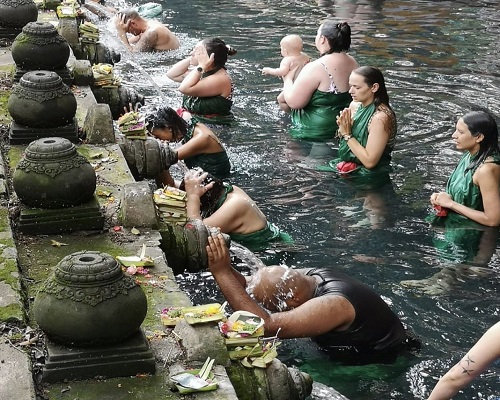 Tirta Empul Temple
Is built around the sacred spring at Tampak Siring. Perpect stop to visit this temple after visit volcano atKintamani. For more than a thousand years, Balinese worshipers have been drawn to Tirta Empul Temple whose sacred spring is said to have been created by Indra and to have curative properties. The tradition continues almost unchanged at the temple today. Over 1000 years old, the temple and its two bathing places have been used by the people for good health and prosperity because of the spring water's curative powers. But the main attraction at Tirta Empul Temple is a long rectangular pool carved of stone, filled with koi and fed by the sacred spring via 12 fountains.
Tour Condition :

Above Tour Price are applicable for pick up at hotel/villa in main tourist area such as: Kuta,Seminyak, Legian,Jimbaran, Nusa Dua, Sanur, Denpasar,Canggu and Ubud.
Please pay the driver in cash, once your trip has been finished.
We are able to personalize the above itinerary as long as it is in the same direction.
If you wish to cancel your tour, please let us know 24 hours in advance and free cancellation .
Our vehicles are Toyota Avanza or Suzuki Apv which is comfortable up to 5 persons.