Bali Ubud Halfday Tours
Tour start  : 02.00 pm
Price             : USD 30 /Car
Duration     : 5 Hours
Included    : Comfortable car, Fuel, Mineral Water, Sarong, Car parking fee and English speaking driver.
Excluded   : Your Meal and Entrance ticket ( price are mention in the list bellow).
Note             : Tour More then 5 hours additional USD 4 /hour will applied.
Places of interest will be visited during this tour: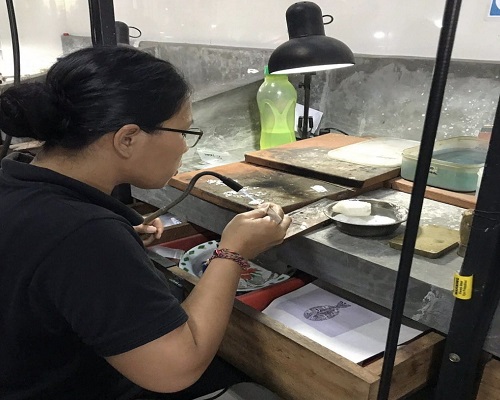 Celuk Village for Gold and Silver Art
Celuk Village is a traditional village located near to Ubud in the Gianyar Regency. First stop during Ubud Tour is visiting the beuatiful gold and silver at Celuk Village. Celuk Village is famous for the incredible gold and silver handicrafts which are available around this area for very low prices.In the past, the dwellers of Celuk Village were mostly farmers. Rumors have it that there were only three families who belonged to the caste of Pande that pioneered this industry. In the past, the dwellers of Celuk Village were mostly farmers.
Batuan Temple
The name Batuan or Baturan mentioned here prompts villagers to joke about being tough as stone or eating rocks as batu means stone in Balinese. Second stop during Ubud Tour is visit Batuan Temple. But it likely refers to an ancient megalithic tradition in which standing stones served as meeting places and ceremonial sites for the worship of ancestral spirits. Because Batuan became a center from which Buddhist priests and brahmans spread to the main court centers of south Bali, the village has an unusual preponderance of brahman.Local people are very concern about the care and preservation of the temple architecture and its environment.
Ubud Batuan Village for Art Painting
A famous Balinese Artwork / Balinese paintings and as such a famous Bali tourism destinations, it is popular with center of Bali painting arts. Third stop on Ubud Tour is visit Batuan Village for beautiful Fine Art. They ilustrated many stories about religion and bali life. Ussually it is a pieces of paintings that tell a stories. The material used also traditional material from mineral and vegetables or plant resources. Batuan village wasn't influenced by the western as they were in Ubud. The Batuan paintings were often dark, crowded representations of either legendary scenes or themes from daily life, freakish animal monsters, and witches accosted people.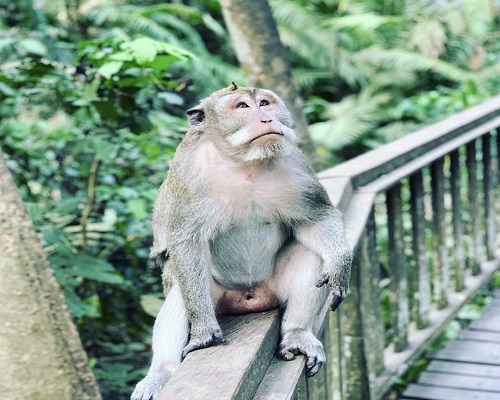 Ubud Monkey Forest
Ubud Monkey Forest is a small rain forest dwelt by some group of monkeys and other tropical animals. Last stop during Ubud Tour is visiting Ubud monkey forest in the center of Ubud Village. Its full name as written on a welcome sign is the Padangtegal Mandala Wisata Wanara Wana Sacred Monkey Forest Sanctuary. It is strategically located in the hearth of Ubud Village. Monkey Forests in Balinese language called Wanara Wana are spread out in the island and Ubud Monkey Forest itself own very important function of the continuity the monkey habitat in Bali. Meanwhile the local community own important role to keep this forest naturally in order to all wild animals able to live smoothly.
Tour Condition :
Above Tour Price are applicable for pick up at hotel/villa in main tourist area such as: Kuta,Seminyak, Legian,Jimbaran, Sanur, Denpasar,Canggu and Ubud.
Please pay the driver in cash, once your trip has been finished.
We are able to personalize the above itinerary as long as it is in the same direction.
If you wish to cancel your tour, please let us know 24 hours in advance and free cancellation .
Our vehicles are Toyota Avanza or Suzuki Apv which is comfortable up to 5 persons.